Mark Nash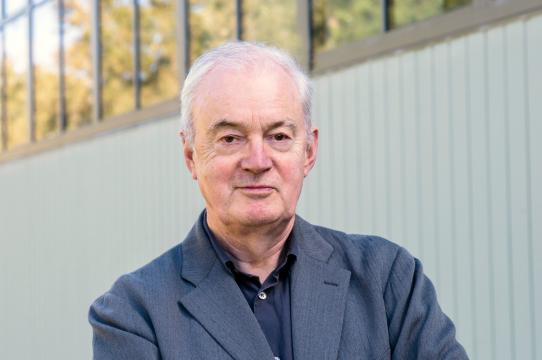 Mark Nash is a distinguished independent curator, film historian and filmmaker with a specialization in contemporary fine art moving image practices, avant-garde and world cinema. He holds a PhD from Middlesex University and an MA from Cambridge University. He is currently a professor at the University of California, Santa Cruz, where he founded the Isaac Julien Lab with his partner and long-time collaborator, Isaac Julien. Nash has taught widely: in the Department of Film, Media and Cultural Studies at Birkbeck College, University of London; as a visiting lecturer at the Whitney Museum Independent Study Program in New York; and at NYU as Adjunct Professor in the Department of Cinema Studies. He was a Visiting Research Fellow at the Nanyang Technological University of Singapore's Centre for Contemporary Art and has taught at Harvard both as an Adjunct Professor in the Department of Visual and Environmental Media and as a Visiting Scholar in Afro American Studies. He was Head of Department for Curating Contemporary Art at the Royal College of Art in London where he developed the Inspire Program, a positive action MA pathway for curators from minority backgrounds for which he raised £3MGBP from public funds.
As a curator, Mark Nash has frequently collaborated with Isaac Julien on numerous film and art projects. He also collaborated regularly with the late Okwui Enwezor, including on Documenta11 and on The Short Century: Independence and Liberation Movements in Africa, 1945–1994, both in 2002, and most recently on 'The Arena' project at the Venice Biennial 2015 which featured an epic live reading of Karl Marx's Das Kapital.
ARI Supported Project: The Shadow Never Lies by Professor Mark Nash presents a selection of essays and projects developed over the last ten to fifteen years dealing with contemporary art, film and installation. The curatorial frame of the book is assembled in a three 'movement' structure. Each movement explores different approaches to and/or strategies for critical curating and art practice today, seeking to fold curating into a discussion of forms of artistic production that go beyond the discourse of artistic genius or author's name which have obscured alternative trajectories of collective and collaborative practice.
Visit site