Jimin Lee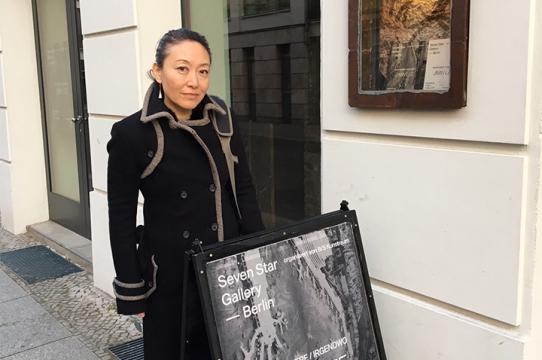 Jimin Lee is the head of the print media program and the director of the Contemporary Print Media research Center.
Her work explores themes of mobility, displacement and labor on the personal and social level as seen in traffic, places of transport, or objects that move or are "in transit" -- travel in both the daily and in the migratory sense. In recent years she has investigated and developed new options and possibilities in print media by adopting emerging print strategies in an expanded art context. For example, by integrating the traditional woodcut with laser-cutting and inkjet printing processes, she created a new artistic formula of her own that blends conventional mediums of print and contemporary digital technology so that they interplay with and reshape each other. Everyday realities captured in Lee's photographic images become ambiguous and even confusing to the viewer because of the digital manipulations she imposes on them. This manipulation becomes the means by which she tells her stories and inspires the reading of her digitally-reconstructed pictures as realistic, even though they are fictional. Realized through Lee's pioneering methods of multiple laser-cut woodblock printing and other photomechanical processes, images acquire rich textural surfaces that bring sharply to the audience's attention, inviting sustained engagement.
ARI Supported Project: After several postponements due to the global pandemic, I am thrilled to finally be opening a solo exhibition at the Icelandic Printmakers Association Gallery (Íslensk Grafík) in Reykjavik, Iceland in March 2022. This will be my first solo exhibition and residency project in the country. I will be showing multi-form print media work, including a new series about vulnerability, decline and loss that draws on both personal experiences and world events.
Visit site